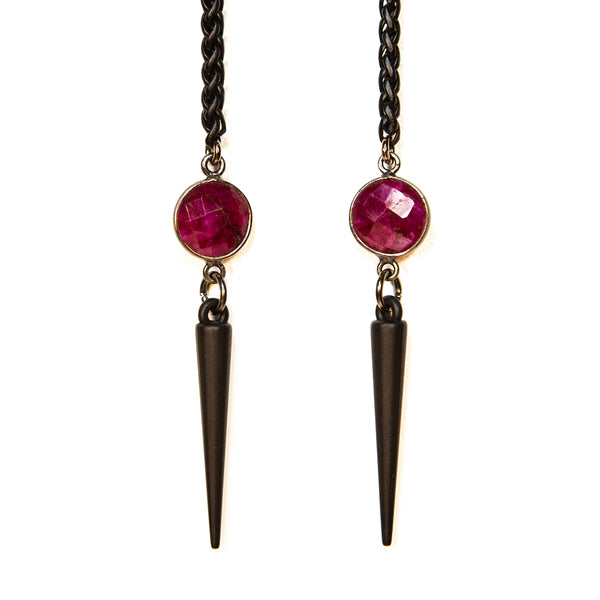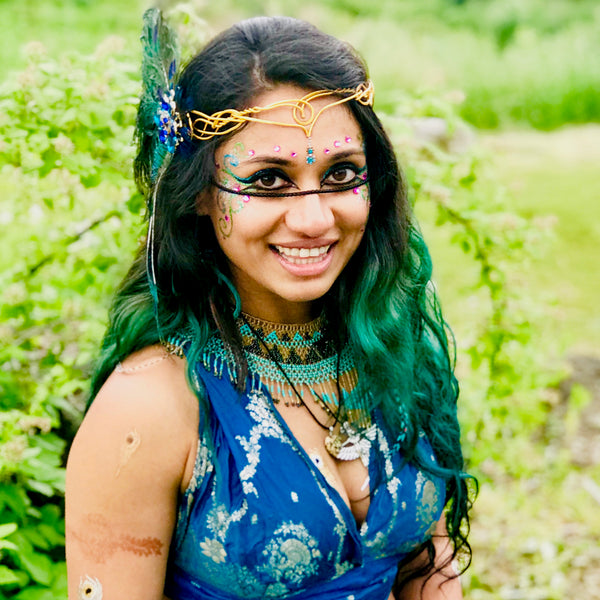 be COMPASSIONATE Ruby & Spikes in Matte Black Facechain
Your Affirmation | "I AM COMPASSIONATE"
Description | "be COMPASSIONATE" design braided facechain in matte black with ruby crystals and spike charms on the ends.
Ipek's Intention | "be COMPASSIONATE" series is designed with my intention for you to let your heart pulse with the life of the universe, without thought and without reservations, always choosing to love unconditionally.
~About the Stones~
Abundance | Love | Passion | Healing
Ruby is a powerful heart stone, opening and activating the heart chakra. Ruby protects against the loss of heart energy and dissolves emotional congestion. A powerful healer, ruby heals and balances emotions, making the holder more emotionally aware and helps them to connect to others emotionally.
The intense and vivid energy of ruby stimulates loving emotions, helps with the expression of love and can facilitate states of passion and bliss. Ruby helps us to see the true nature of love and reveals the Divine Love in everything in the Universe. Using ruby can help you open up to and receive this Divine Love as well as become a vehicle through which Divine Love can flow to others.
Ruby helps to gather and amplify energy, aiding in opening the doorway to spiritual knowledge. It is a wonderful stone for students as it stimulates deep mental concentration. It is also a very helpful tool to use when shielding against, and protecting from, unwanted energies such as emotional or psychic intrusions. Ruby is also a stone of abundance and success in business.
Learn more about the properties of Healing Crystals & Stones.
Designs, photos and listing details belong to Ipek Design and are protected by U.S. copyright laws.
How to Wear Your Facechain
Facechains are made to be worn across the face, resting on the nose and around the top of the ears. The chain measures at about 20 inches in length. The charms vary in size.
Facechains may also be worn as a lariat (pronounced lar-ee-uht). A lariat is a 19th century Spanish style necklace without a clasp. To wear your facechain as a lariat, drape the chain around your neck, cross and loop the ends twice as if making a double knot. The lariat can be worn in the front, similar to a necklace or down your back.
---